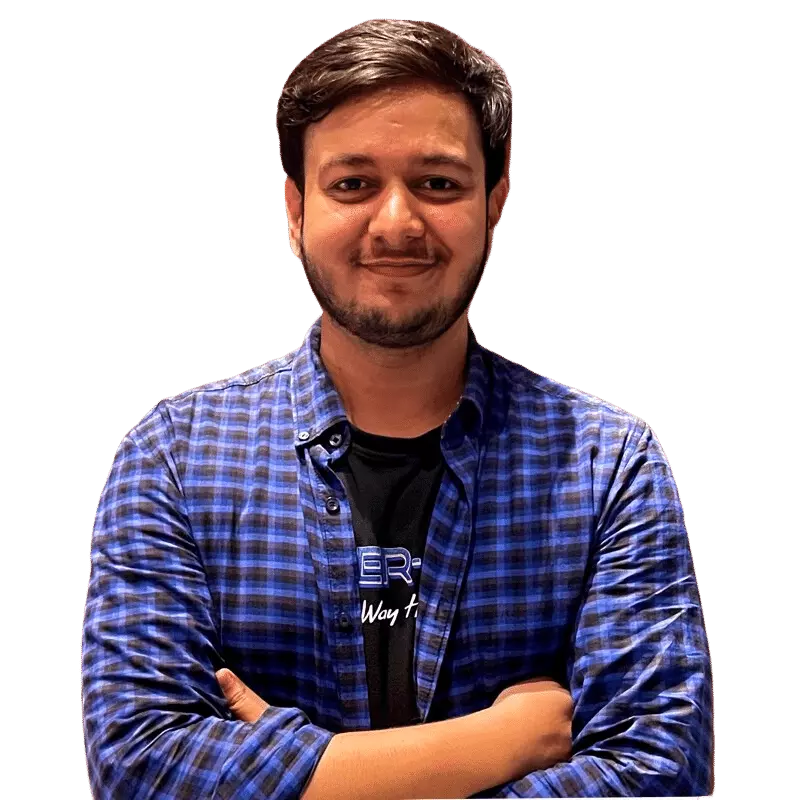 React | MERN | WEB3 Developer
Asim Ali
I'm a web developer specialized in developing consumer-focused websites using React, Redux, Firebase and MongoDB. I love travelling, photography & music.
Front-end React, Redux, Javascript, PWA
Back-end Nextjs, MongoDB, MySQL, Redis
Infrastructure NGINX, AWS, Docker, Azure
About Me
My name is Asim Ali. I started making websites for fun long before I considered it for a career. I'm excited that I get to do this every day. My favorite thing is working closely with designers and UX specialists to make user interface dreams a reality.
I have a passion for web technologies and I am currently using my skills as Lead front end developer at Upwork creating apps for my clients.
I'm a full-stack web developer with extensive experience in front end development. I enjoy turning complex problems into simple, beautiful and intuitive design and code.
Contact Me
My Resume
Asim Ali is a Frontend Engineer with a passion for web3 and serverless. He has a Bachelor of Science degree in computer science and a solid understanding of software engineering. Additional to his technical knowledge he has a background in design and has worked with multiple design and prototyping tools. He beleives that building a great website is more than just knowing how to make things look pretty or writing clever code. He listens to his client needs, ensuring they get a product they'll be happy with.
Services
Web Development
Custom web development offers options for businesses who seek to provide a flexible, consistent experience for users across platforms.
E-Commerce Site
Optimizing your website design for e-commerce is essential to convert visitors into sales. If you consider launching E-commerce store, Contact me.
Web Design
Great design not only looks good, but has significant influence on profitability. It's a key point of innovation for modern companies.
SEO Consulting
Need help with your search engine optimization efforts? Our SEO consulting services can help your website reach ranking and traffic goals.
EXPERIENCE
2021 - 2023
Challenge in Motion - Remote
Full-stack Engineer - MERN Stack
● Led the end-to-end development of a virtual fittness platform, enabling 100k+ customers to track and surpass their physical fitness milestones using React, Redux, Node.js, MongoDB with Mongoose modeling.
● Established a robust CI/CD pipeline, ensuring seamless deployment on AWS. Applied Domain-Driven Design (DDD) principles and Test-Driven Development (TDD) techniques to optimize performance and scalability.
● Ensured a smooth and responsive website experience resulting in a 20% boost in conversions.
2019 - 2021
First Team Real Estate - Remote
Full-stack Developer
● Designed and developed a high-performing property listing website with agent profiles, contributing to over 250k+ property sales and supporting a network of 2,000 realtors with a backend of Node.js and MySQL.
● Enhanced user engagement and increased conversions by 25% through the collaborative implementation of visually appealing landing using Webflow and listing pages using React Improving site responsiveness by 30%.
EDUCATION
2017 - 2021
Bachelor in Computer Science
Forman Christian College (A Chartered University)
ACHIEVEMENTS
2021 - FCCU
Awarded Best Senior Year Project
My senior year project was selected as the best project of that year and Our project poster was on display for the rest of year as an inspiration of juniors.
2021 - FCCU
University RFID Security Vulnerability
Discovered and addressed a critical security flaw in my university's RFID cards, mitigating the risk of identity theft.
View Linkedin
My Projects
A Collection of my favorites project I've designed recently. Feeling great while sharing here. Would love to add yours too…
Contact Me
Cantonment, Lahore, Punjab, PK